Christensen Tamburri Communications and Leading Edge Digital Launch Alliance
What benefit will New Jersey businesses derive when decades of Madison Avenue advertising expertise teams up with Google Adwords certified engineers with experience on over 1,000 digital campaigns?
Christensen Tamburri Communications and Leading Edge Digital are pleased to announce their new alliance dubbed JerseyAdGuys. Now local New Jersey businesses will benefit from a combined wealth of award winning creative advertising experience with the latest Google, Facebook and other digital marketing techniques, not available outside the Fortune 500. The result will be more artistically unique, less costly websites and a greater ability to win clients via all types of creative marketing, for less investment.
Furthermore, all clients will deal directly with the principals who create the content and programs, eliminating the frustration of dealing with a salesperson who has to pass information through several layers of management.
The Christensen Tamburri team has decades of experience working on national accounts through world-class Madison Avenue agencies such as Saatchi and Saatchi and other agencies in the Garden State. In recent years, they've won numerous awards for work done on behalf of New Jersey companies primarily in the financial, energy and healthcare related sectors. These include a first place trophy in the highly competitive consumer magazine category, along with first place awards in broadcast and collateral categories.
The LED (Leading Edge Digital) team has experience on over one thousand digital campaigns. Their fortes include
creating lead-generating, high performing websites, helping businesses to win clients via the organic and sponsored sections of Google and building highly engaged social media followings. In a world where technology wins the day, LED is one of the few digital marketing agencies that was founded by degreed engineers, aka S.T.E.M professionals. LED has created proprietary algorithms, so sensitive that they factor into account the effect of jug handles, lakes and other geographic realities on the probability of a prospect becoming a client. The end result is less cost and more clients. LED regularly consults with Google on ways of improving Google's own Adwords interface.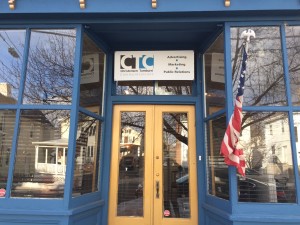 Christensen Tamburri Communications, led by Don Christensen and Bob Tamburri and Leading Edge Digital, led by Brad Kane and Dan Rudy will continue to operate as separate entities. The alliance will serve clients seamlessly by offering a wider range of services than either organization could offer independently. In addition to English, the team is proficient in Spanish and French and has involvement in the New Jersey, US National and global market places. JerseyAdGuys has extensive experience in many Industries including banking, specialized medicine, veterinary, professional services and national brands.